Freska Produce's Gary Clevenger Provides Details on Current Mango Season
Tuesday,
February
5th,
2019
If you are experiencing the thick of winter it is probably hard to imagine that, somewhere, it's warm enough to provide high-quality mangos. But, Freska Produce's Gary Clevenger assures me that it is so.
"We are currently winding down out of Peru with Kent mangos and started our Mexican season about two weeks ago with Ataulfos from southern Mexico," Gary tells me. "Volumes fluctuate from year to year out of each of the countries, but demand for mangos continues to go up year after year as they become more mainstream."
This year's volume, Gary says, is about 35 percent less out of Peru versus last year.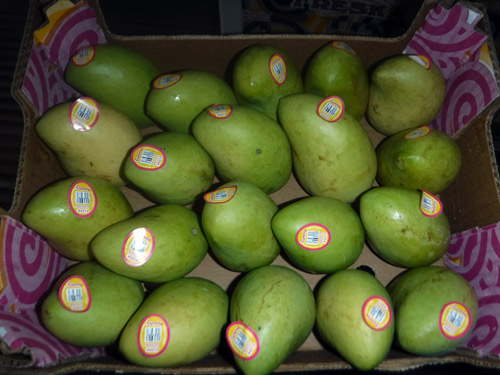 "Out of Peru, we didn't quite have the right weather, so less flowers remained on the tree. In Mexico, we have some similar problems with flowering and the season was off to a slow start compared to last year. Quality-wise, however, the fruit is very nice this year out of both countries—no visible quality problems with any fruit," he says.
To continue to foster that rising demand, Gary advises that it's best to get ahead of promotions as the season gains momentum.
"As mango season ramps up out of Mexico, I would encourage retailers to promote both varieties of mangos—Ataulfos and Kents/Tommys, as wells as multiple sizes, large and small. The National Mango Board is also conducting a Make it with Mango promotion to celebrate mangos all winter long with a special winter recipe contest," he explains.