Gary Clevenger Talks Mango and Avocado Supply in Lead-Up to Cinco de Mayo
Thursday,
April
15th,
2021
With the tagline "Think Mangos, Think Avocados, Think Freska," I could hardly resist reaching out to Managing Member Gary Clevenger to talk about a rapidly approaching opportunity in which these two fruits star: Cinco de Mayo.
"Mango volume is very tight now and should get better in the next few weeks," Gary shares, assuring me there should be plenty of supply for both red and yellow varieties come Cinco de Mayo promotions. "We will be in full force with all our packing locations pumping out fruit."
While changing regions and fruit maturity are key factors currently affecting the harvest, with lower volume pushing prices up, Gary reminds me that there is also climbing demand to keep in mind.
"Mangos are becoming more mainstream and promotable year-round in the U.S.—these are not just good for Cinco; they are good all year long with plenty of healthful reasons to be consumed. Not to mention a great taste," he shares.
As for the second fruit to think of when thinking of Freska, Gary assures me there will be all the buy-side might need.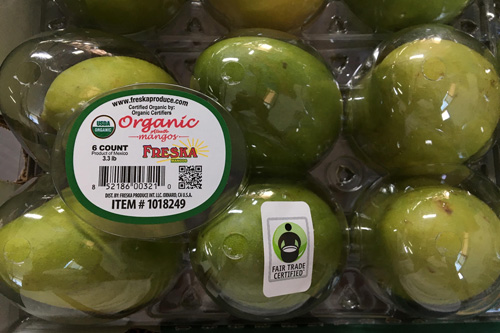 "We will see plenty of opportunities for both Mexican and California avocados, and prices should be at promotional levels for both," he says, adding that California in particular has a lot of small fruit this year. "While there will mostly be 40s–84s on hand, all sizes will be available."
Retailers, Gary advised, need large displays of both mangos and avocados to maximize merchandising opportunities, and should especially consider cross-merchandising the two.
"Both fruits go great together with just about anything, offering healthy eating options and attractive flavor profiles," he explains. "Consumers can put some mango slices on avocado toast to make it go from 'wow' to 'amazing' any day, and each fruit is a great staple for Cinco."
Mango-avocado salsa, spicy mango margaritas, mango sorbet, or just a snack of fresh Mango slices with a dash of Tajin are only a handful of examples and cross-merchandising options.
While the only thing produce can promise year-over-year is to keep shippers and buyers on their toes, Gary is confident that, in a few weeks time, both avocados and mangos will be plentiful not just for Cinco promotions, but into the summer months and beyond.