Gary Clevenger Discusses Freska Produce International Offshore Mango Deal, Insights, and Advantages
Wednesday,
October
26th,
2022
Freska Produce International is synonymous with mango expertise, high-quality, and premium fruit. As we move through the end of October, the trailblazer is bringing buy-side operators an offshore mango deal to rival from the lush growing regions of Ecuador.
"We began importing mangos during the middle of September, kicking off the offerings with our Honey variety," Gary Clevenger, Managing Member, shares with me. "Freska is now in full swing on Honey and Tommy Atkins mangos from Ecuador."
The current season in Ecuador will run through January 2023, with great-tasting fruit for retail partners.
"The sizing this year is on the smaller side, peaking on 10s and 12s," Gary details. "Week 42 will be the first big week of arrivals on the West Coast for Ecuador, so our advice to partners is to start planning now. We have been receiving Honey mangos up to this point and now the reds come in. We anticipate steady supplies through December."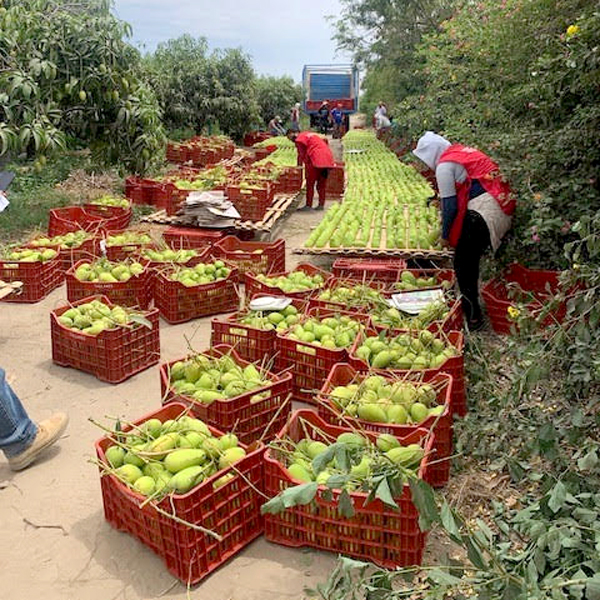 As Ecuador heats up, Peru will be fast on its heels, beginning in late November and into December with the peak coming in late January–early Feb with the Kent variety.
"While the sizing will be around that 10s and 12s, it's a great size to move volume for retail," Gary reveals. "We shall see how Peru sizes up, but we are hearing more small fruit from there also. Freska will have plenty of volume from both regions to take care of retail ads and address the rising demand for delicious, premium mango varieties.