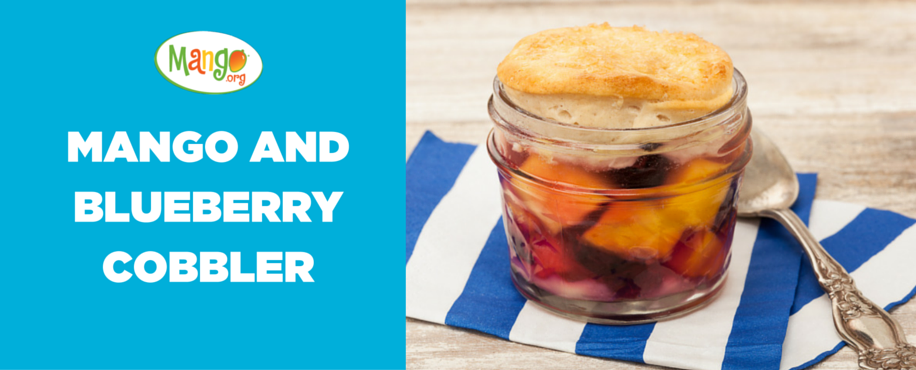 Mango and Blueberry Cobbler
Prep Time:

15
| Cook Time:

25
INGREDIENTS
Butter
3 mangos (about 3 pounds), peeled, pitted and diced
¾ cup fresh blueberries
3 tablespoons sugar
2 tablespoons cornstarch
1 teaspoon lemon juice
pinch salt
1 package refrigerated biscuits
1 large egg
1 tablespoon milk
2 teaspoons raw (turbinado) sugar
DIRECTIONS
Preheat oven to 325 degrees. Butter mason jars or ramekins, set aside.
In a large bowl, combine mangos, blueberries, sugar, cornstarch, lemon juice and salt. Divide mango blueberry mixture evenly among prepared jars.
On a clean cutting board, unroll biscuits. Using a biscuit cutter just smaller than the jar or ramekin, stamp out six biscuit tops. (For 4oz ramekins or mason jars, use a 2-inch biscuit cutter.) Place biscuits on top of filled ramekins.
Beat egg and milk together to create an egg wash. Brush biscuits with egg wash and sprinkle with raw sugar.
Bake until mango mixture is bubbling and biscuit is golden brown, about 25 minutes.
NUTRITION