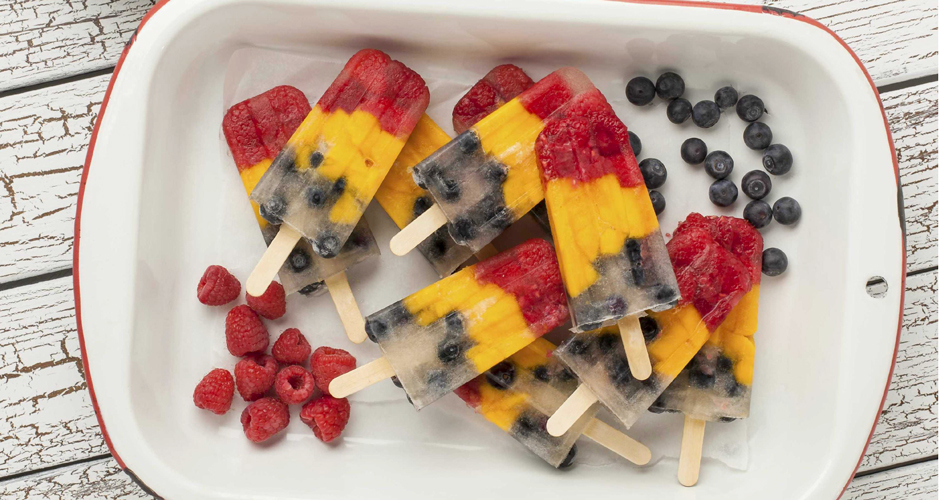 INGREDIENTS
3 mangos (about 3 pounds), peeled, pitted and diced
6oz raspberries
6oz blueberries
2 cups coconut water
2 tablespoons light agave nectar
DIRECTIONS
1. Gently push raspberries into bottom of popsicle mold. 
2. Place diced mango into mold on top of raspberries, top with blueberries.
3. In a liquid measuring cup, mix coconut water and agave nectar, pour into each mold, about ¼ inch from the top.
4. Insert popsicle sticks into each pop mold. Freeze overnight.
5. Remove from molds and serve immediately.
NUTRITION
Nutritional analysis per serving: Calories 118; Protein 1g; Carbohydrates 30g; Fat 1g; 1% Calories from Fat; Cholesterol 0mg; Sodium 16mg; Potassium 358mg; Fiber 4g